1. Deliver a little water by pressing the OK button


Danger of burns!
When cleaning the cappuccino maker, a little hot water is delivered. Avoid contact with splashes of water.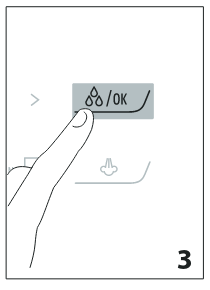 2. Press the same button again to stop the flow of hot water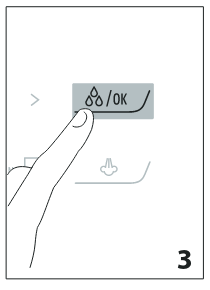 3. Attendere qualche minuto affinché il cappuccinatore si raffreddi.
4. Turn counter clockwise the cappuccino maker downwards to remove it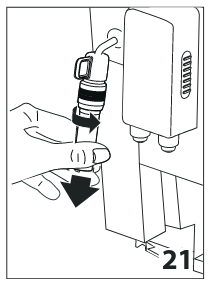 5. Move the cappuccino/hot milk ring upwards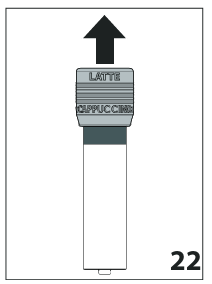 6. Slide the nozzle downwards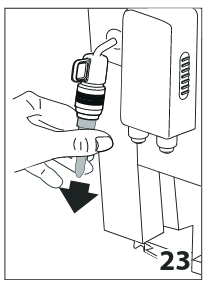 7. Make sure the two holes shown by the arrows are not blocked
If necessary, clean with a pin.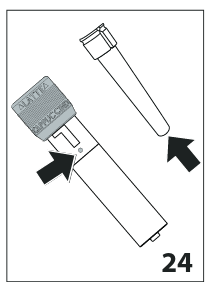 8. Replace the nozzle and move the ring downwards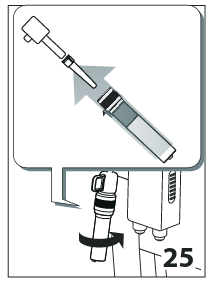 9. Lavare accuratamente tutte le parti del cappuccinatore con una spugna e acqua calda.
10. Put the cappuccino maker back on the nozzle, turning it clockwise and pushing it upwards until it is attached