1. Deliver a little water by pressing the OK button


Danger of burns!
When cleaning the cappuccino maker, a little hot water is delivered. Avoid contact with splashes of water.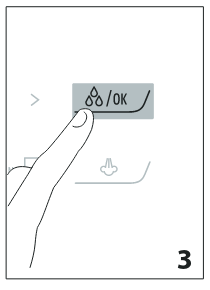 2. Press the same button again to stop the flow of hot water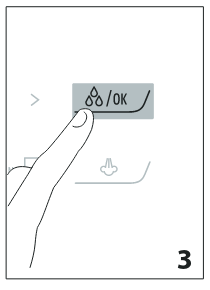 3. Wait a few minutes for the cappuccino maker to cool down
4. Turn counter clockwise the cappuccino maker downwards to remove it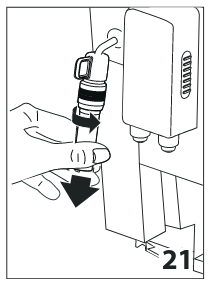 5. Move the cappuccino/hot milk ring upwards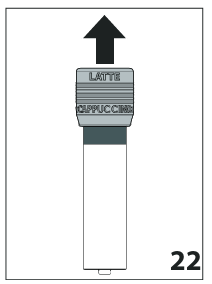 6. Slide the nozzle downwards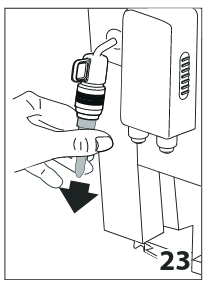 7. Make sure the two holes shown by the arrows are not blocked
If necessary, clean with a pin.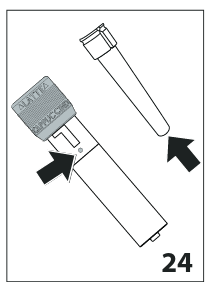 8. Replace the nozzle and move the ring downwards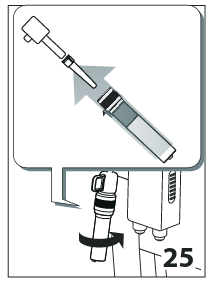 9. Wash all parts of the cappuccino maker thoroughly with a sponge and warm water
10. Put the cappuccino maker back on the nozzle, turning it clockwise and pushing it upwards until it is attached