Possible cause:
The coffee is ground too coarsely.
Turn the grinding adjustment knob one click anticlockwise towards "1" while the coffee grinder is in operation.
Continue one click at a time until coffee delivery is satisfactory.
The effect is only visible after delivering 2 coffees.
If this adjustment does not obtain the desired result, turn the dial another click.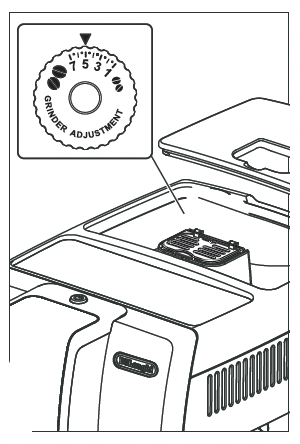 If the coffee is delivered too slowly or not at all, turn one click clockwise towards 7.
For fuller bodied creamier coffee, turn one click anticlockwise towards 1 (do not turn more than one click at a time otherwise the coffee could be delivered a drop