1.
Open the water tank lid.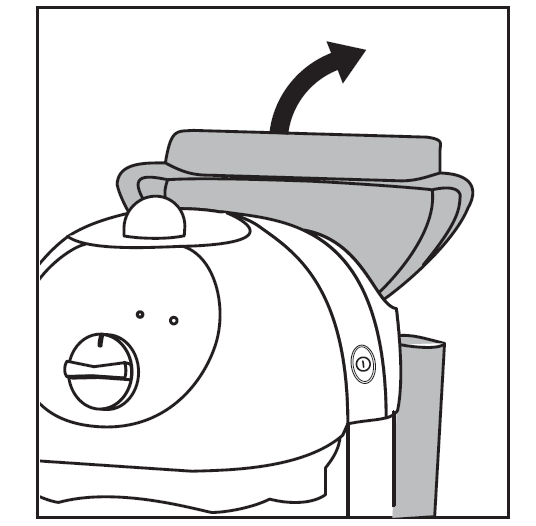 2.
Take out the tank by pulling upwards.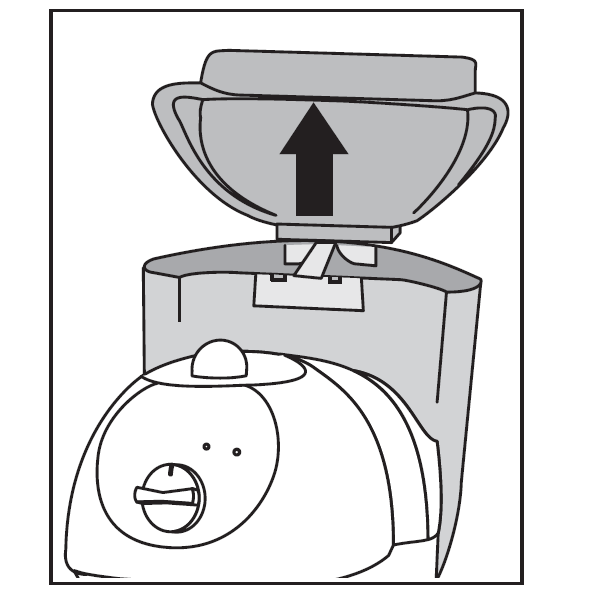 3.
Fill the tank with fresh clean water, taking care not to exceed the MAX level indicated.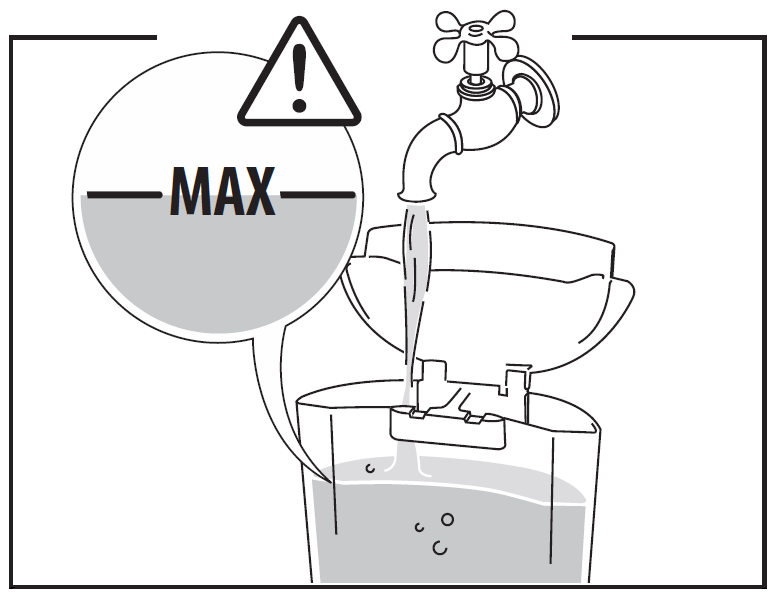 4.
Replace the tank, pressing lightly to open the valve located on the bottom of the tank.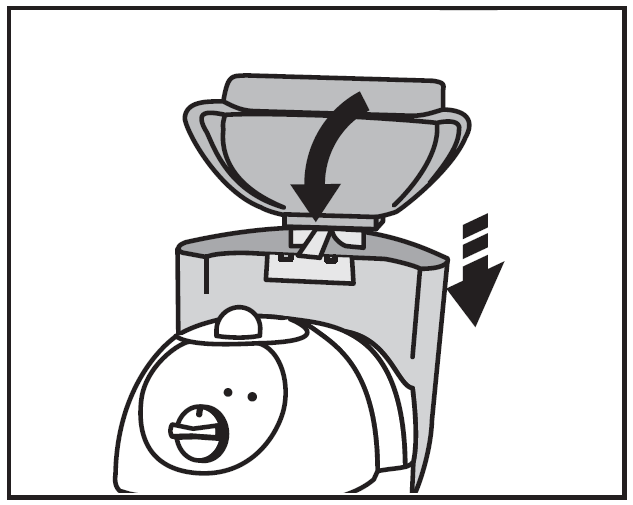 ---
More simply, the tank can also be filled without removing it, pouring the water directly from a jug.