1. Extract the tank and exhausted filter
2. Take the new filter out of its packet and replace the tank
a.
Turn the date indicator disk (fig. 34) until the next 2 months of use are displayed.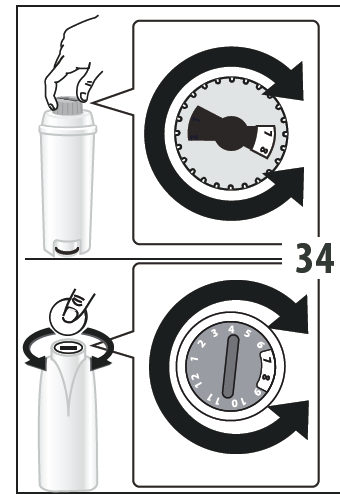 b.
To activate the filter, run tap water through the hole in the filter as shown in fig. 35 until water comes out of the openings at the side for more than a minute.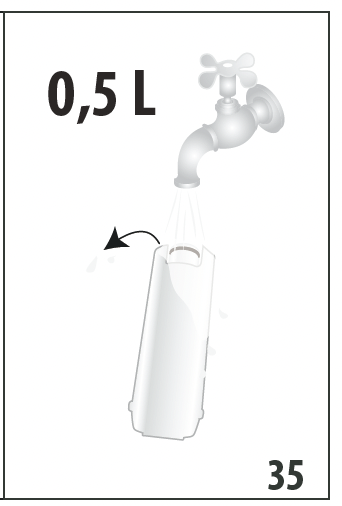 c.
Extract the tank from the appliance and fill with
water.
d.
Insert the filter in the water tank and immerse it completely for about ten seconds, sloping it and pressing it lightly to enable the air bubbles to escape.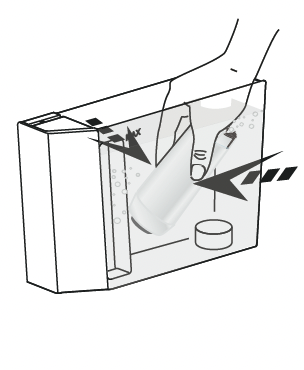 e.
Insert the filter in the filter housing and press fully home.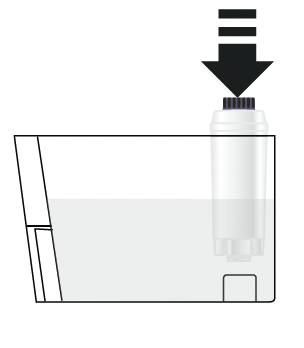 f.
Close the tank with the lid, then replace the tank in the machine.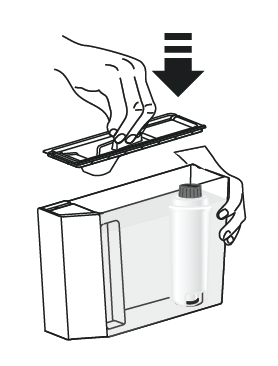 3. Enter the settings menu

4. Press the scrolling arrows untill "Maintenance" is displayed, then press OK
5. Press the selection arrows untill "Replace filter" is displayed, then press OK then OK again to confirm
6. Place an empty container with a minimum capacity of 500 ml under the hot water spout, then press to start delivery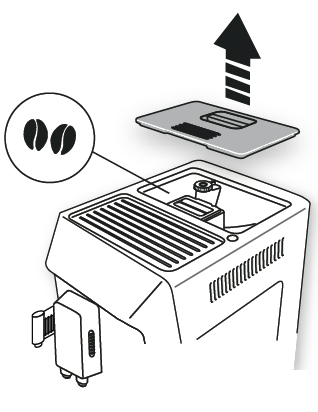 7. After the flow of hot water stops, the appliance automatically reverts to ready for use again.
The new filter is now active and the coffee machine can be used.